Baptist MD Anderson is

Reimagining Cancer
Care in Our Region

Baptist MD Anderson Cancer Center has raised its commitment to top-quality cancer care with the opening of its new facility in Jacksonville's San Marco neighborhood — bringing hope to more patients across the Southeastern U.S. We're uniquely positioned to make a significant impact on this region's fight against cancer, and on the patients and families who are affected by it.
Scroll for more
Based on a holistic, integrated model,

Baptist MD Anderson's approach to cancer care leverages healing arts, intentional architecture and meaningful partnership.
Philanthropy helps fuel our vision

Enhancing our transformational care through donor support.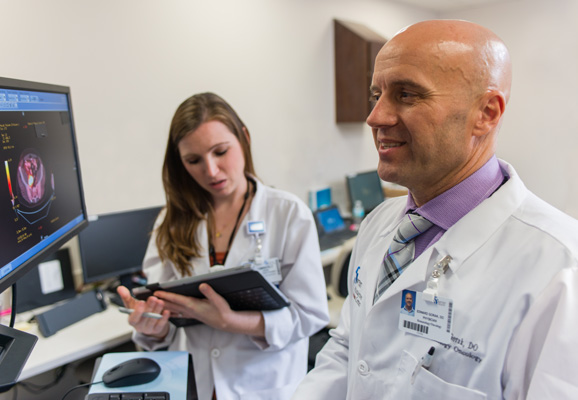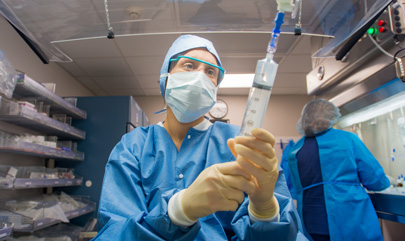 Transformational care requires extraordinary resources. As a not-for-profit health care system, we rely on the generosity of our community to enhance our care. You can help us make a difference in the lives of cancer patients by supporting our innovative cancer patient care, research, education and prevention programs. Together, we can dramatically accelerate the pace of converting scientific discoveries into clinical advances that improve the lives of cancer patients in our region.
Our patients have access to the latest research and treatment protocols, close to home.
Our holistic, integrated model of care

Bringing every dimension of care into one very special place.

Our model of care surrounds our patients and families with everything they need – physically, spiritually and emotionally. From cutting-edge technology and new targeted therapies to help with the psychological aspects of coping with cancer – it's all integrated at Baptist MD Anderson Cancer Center. Here, every patient has the benefit of a multidisciplinary group of physicians and clinicians who are experts in their specific type of cancer. Our holistic environment of connected care sets us apart.
Our partnership with MD Anderson Cancer Center

Creating access to world-class care close to home.

By combining the strengths of Baptist Health, the area's most preferred health care provider, and MD Anderson Cancer Center, one of the top-ranked cancer centers in the nation, we have created a destination for cancer care that is second to none. We've brought together a world-class team here in Jacksonville which is operationally and clinically connected with their colleagues in Houston on a day‑to‑day basis.